Nashville Fret Designs © 2017

Special
Order
Some buckles while not exactly
custom are more of a special order.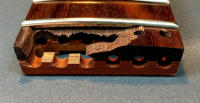 "Tuning"
Three strings loop at the belt hardware end,
then the strings pass through holes drilled in
stainless set screws. Turning the set screw
tightens the string tension. And

NO

…the
strings cannot be tuned to a chord…
bad things happen.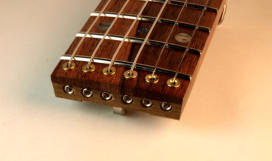 Buckle & Strings
A customer asked us if we could do a buckle
with strings, so this is what we came up with.
The same width but a little longer at 4" plus
another fret. String spacing is .3" which is about
the same as the 5th fret spacing on one of my
Ibanez guitars. The standard wood selection is
offered, but since this is a special order we can
make it out of any wood except Ebony.
Email us
if you're interested in a different
wood for this buckle.
**Due to CITES restrictions Rosewood
cannot be shipped out of the USA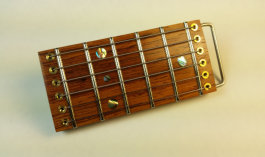 Buckles for 1" Belts
These buckles are not as wide as our
standard buckles and have a loop for a 1"
belt. They're the same 3" length, but only
1.4" wide. They're available in the same
wood types.
**Due to CITES restrictions Rosewood
cannot be shipped out of the USA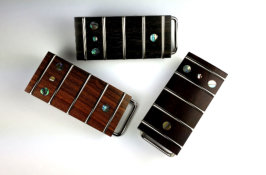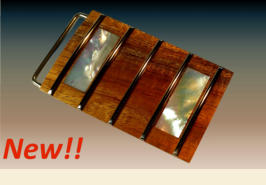 Hawaiian Koa Wood
A friend of ours brought over his new Koa
Taylor acoustic guitar. He was wearing one of
our Ebony buckles but said he wished we
made buckle to match his guitar. So we found
a chunk of Koa and started turning it into
products. Koa is a dynamic looking wood so
we're only offering this with block inlays.
Specifications are the same as our standard
buckles.